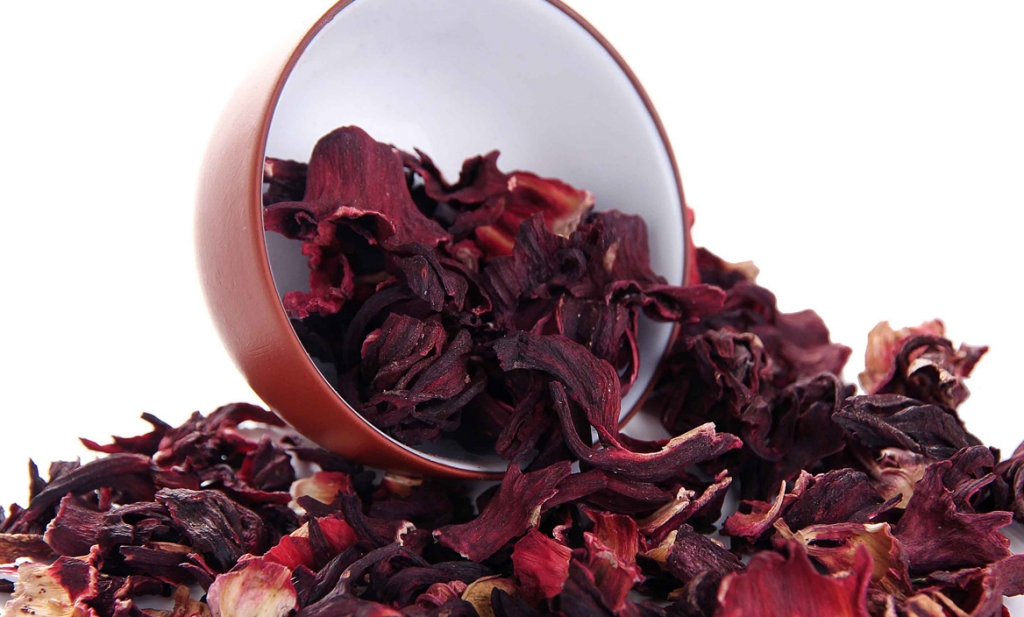 You can make this blend using a tablespoon as your measurement i.e. 1 part=1 tablespoon for example.
Ingredients to Put Together
1 part dried hibiscus calyces (the part of the flower just beneath the petals)
Add your choice of natural sweetener, stevia, agave plant or raw honey
Add 1 part mint leaves or lime juice or cinnamon stick (crushed)
Mixing Instructions
Combine all ingredients of your choice in a medium bowl, then transfer to an airtight jar. Store in a cool, dry area away from direct sunlight.
Then Making the Tea or Cold Infusion
Ingredients
1

 

tbs

of the hibiscus blend

raw honey

1

 

cup

 

water
Instructions
Boil water and pour it into your mug. Add 1 tablespoon of your tea blend to a tea ball and place it in the mug. Allow to steep for 5-7 minutes, or the tea takes on a deep red color, then add the other ingredients if you desire.
You can let it cool, and drink it at your leisure.