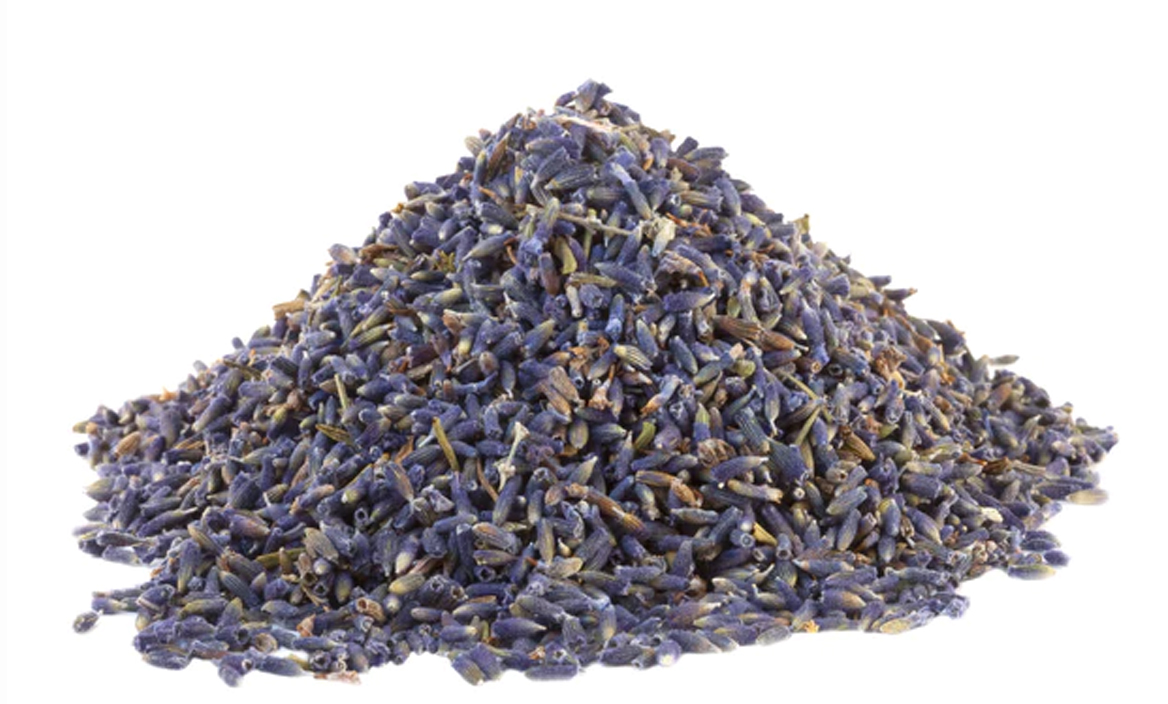 Honey in old medicinal texts of all varieties have been considered to be helpful in the health activities in the past. It's also possible to increase the antioxidant content of lighter-colored honey by infusing it with herbs like echinacea, elderberry or cherry – (Here's instructions on how to do that, click here).
Equipment Needed
Quart-sized jar with a lid

Parchment paper or wax paper (If using a metal lid, not needed if using a plastic lid)
Ingredients to Put Together
1/4 cup dried lavender blossoms
1 cup raw honey (buckwheat, or clover, or just regular natural nectar)
Mixing Instructions
Here's the basic process:
Pour the honey in with the dried blossoms that are in the jar and stir to make sure the honey is combined thoroughly with the blossoms.
Pour enough in to cover all the blossoms and place the jar in a warm (not hot) spot away from any direct sunlight.
Cover jar with a lid and store allowing the honey to infuse for 1-4 weeks – turn the jar over every day to redistribute the blossoms.
When you have reached the flavor strength that you desire, strain out the blossoms with a mesh strainer. Don't be in a rush, allow all the honey to drip through.
After straining out the herb blossoms, save them (by storing them in the fridge) and mix them for a tasty tea treat and drink up!
Instructions
You can do this for many other types of herbal honeys.

Lemon ginger – 2tblspns of dried chopped ginger root and 2tblspns of dried lemon peels (at least one cup of honey)
Rosemary and Thyme – 2tblspns dried thyme and 2 tblspns dried rosemary

Elderflowers.
Echinecea
Chamomile
Vanilla
Cinnamon
Star Anise
Etc, etc.
HOW & WHEN TO USE: Many people take 1-2 tablespoons as a natural sweetener to their teas or hot herbal blends. And although delicious drizzled over freshly baked biscuits as well there are many other ways herbal honeys are more than just culinary delights.
Lavender in particular is well-known for it's stress-relieving, sleep enhancing properties, making this particular honey perfect for unwinding at the end of a long day.
Here are some more ways to use it:
As a "wellness shot" – I actually love the taste, so you can take a spoonful and down it without adding it to anything else. It's a great way to get the herbs and satisfy your sweet tooth to boot!
Added to herbal tea – If I'm feeling I need an added boost of an herb that I have mixed with honey I put a teaspoon or two of the stuff and ix it in as it melts into the tea, soon read to sip.
Mixed with water – If you don't feel like making herbal tea, just mix it to taste with only hot water, nice and easy.
In juice – For little ones, mix a small amount into freshly-pressed orange juice or lemonade
As a marinade – It's delicious with beef or chicken.